socket Welding Machines for corrugated pipes

Automatic in-line machinery for the socket welding process of PE and PP corrugated pipes of between 110 and 1400 mm diameter.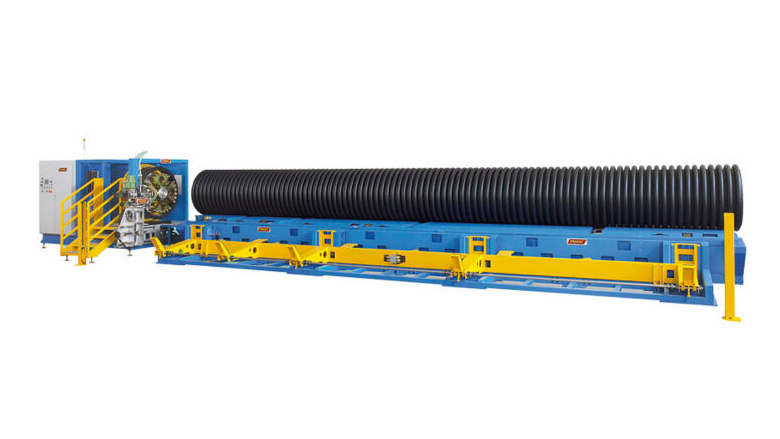 S.R.M.
PIPE-TO-SOCKET WELDING MACHINE
Automatic jointing of the socket to the pipe by means of a patented system of welding using added materials.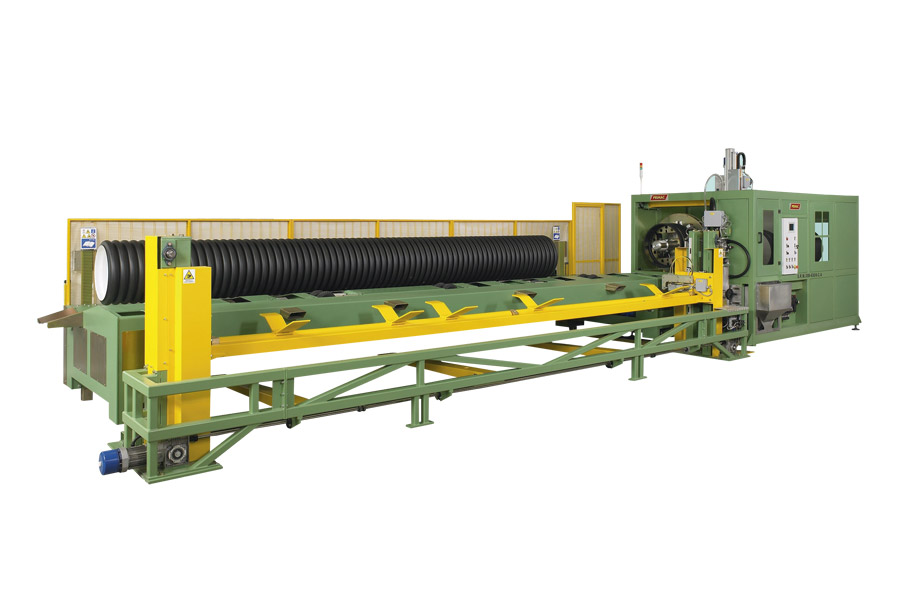 I.A.M.-S.
JOINTING BY SOCKET FRICTION WELDING MACHINE
Automatic fitting of the socket by means of fusion welding and automatic weld testing.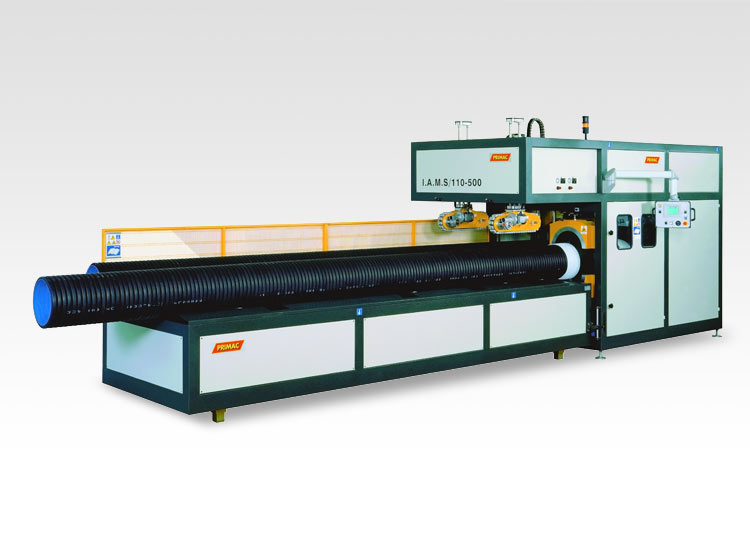 I.A.M./I.A.G.
AUTOMATIC PIPE SEAL AND SOCKET ASSEMBLY MACHINE
Automatic fitting of the seal inside the corrugation and fitting of the socket.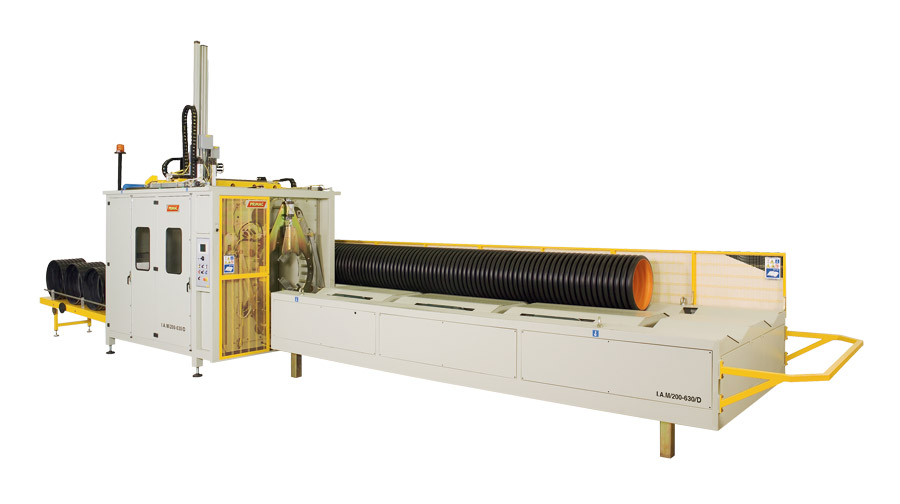 Contact us to request information